Lifetime Warranty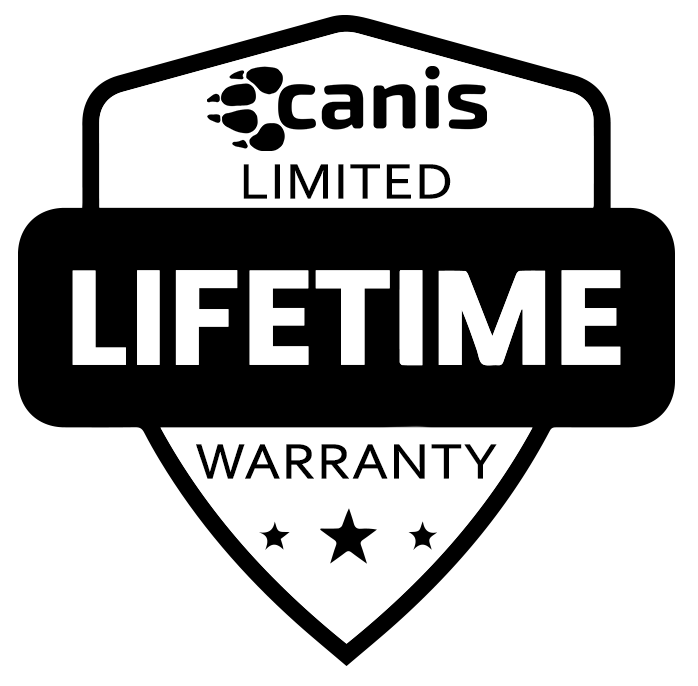 Select products from CANIS are backed with a Lifetime Warranty.


What products are covered?
All Leashes, Leads & Seatbelts are covered by our Lifetime Warranty. If you are unsure if a specific product is covered, check for the seal at the bottom of the description on the specific product page.


What will we do to correct problems?
We will repair the product at no charge, using new or refurbished replacement parts. After initiating a warranty claim, we will email you a shipping label for you to print and ship the product back to us. Your product will be repaired as quickly as possible and shipped back to you. Should we be unable to repair your product, we will ship you a replacement. Replacements may be a newer version than what you previously had.

What does this Warranty not cover?
This Warranty does not cover damage caused by misuse or damage caused by exposure to corrosives like salt water or bleach. Damage not covered by this warranty is still eligible for repair at a reduced rate + shipping.


How long does the coverage last?
The Warranty period is 10 years from date of purchase, the average life expectancy of our K9 partners. A replacement or repaired product assumes the remaining warranty period from the original purchase.
What proof is needed to utilize the Warranty?
To be eligible for the Warranty, you must provide proof of purchase (receipt), and proof that the product is genuine. Authenticity is verified by the original CANIS label still attached.


To initiate a warranty claim please email CanisManufacturing@gmail.com or complete the contact form on this website.