Guardian Leash & Seatbelt
THIS PRODUCT IS MADE TO ORDER - SHIPS WITHIN 10 DAYS
The leash that started it all. This isn't safety theatre - this is the only Seatbelt designed to protect a 120lb dog in a 65MPH car accident.* And just as important, our Patent Pending design makes it the first and only Leash & Seatbelt combo - you'll never leave home without it.
SAFETY
- The first and only K9 seatbelt designed to withstand ~9kN of force**.
- The first and only K9 seatbelt designed around the realities of a Motor Vehicle Accident.
- Designed to handle the force of a 120lb dog in a 65 MPH (400m/s) car accident.
- Kevlar Stitching throughout seatbelt components - 2x stronger than bonded nylon.
- Frog style connection*** allows for unclipping of the leash even with tension applied allowing emergency evacuation in the event of a car accident.
- Swivel at handle prevents twisting while being used as a leash.
- Optional Reflective thread for nighttime visibility.
*FOR HARNESS USE ONLY*
SPECIFICATIONS
- ~5 ft in length. ~29in when used as a seatbelt.
- One piece design up to the handle means no weak links.
- Kevlar stitching is more than 2x stronger than nylon.
- Leash clip rated for 25kN - the strongest in the industry.
- Secondary traffic handle allows you to keep your dog close by your side on walks.
- Bring along poop bags, keys, or utilize our Hands Free Leash System with the utility D ring at the handle.
PATENT PENDING
LIMETIME WARRANTY
PROUDLY MADE IN THE USA
***FROG CONNECTOR SOURCED FROM ITALY
* 120lb dog in a 65 MPH (400m/s impact) car accident.
** Estimated rating based on 50% of the breaking strength. Leash may outperform estimates.
Guardian Leash Estimated Safety Ratings (by K9 Weight & MPH)
Guardian Leash Frog Connector Safety Sheet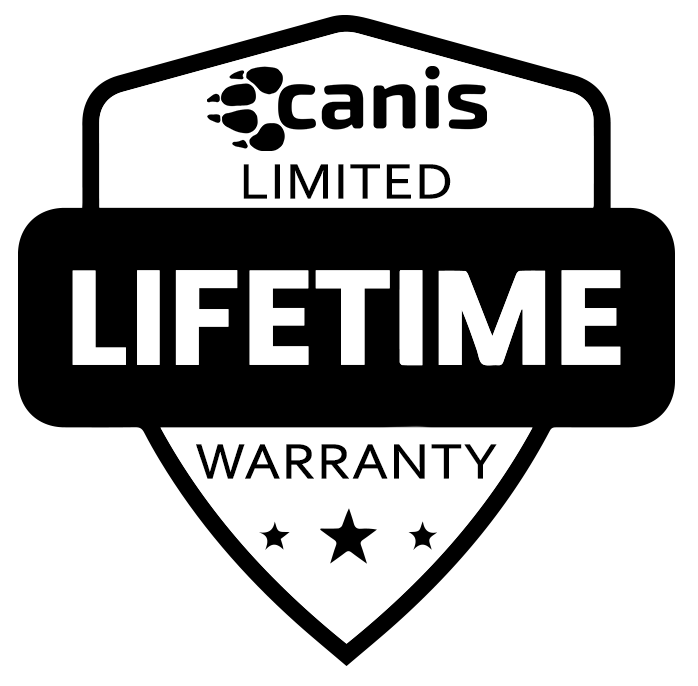 Share